CYCLING:
From an early three person break that got away and stayed, Sharlotte Lucas comes 2nd in round six of the 'Elite racing series' up in Nelson.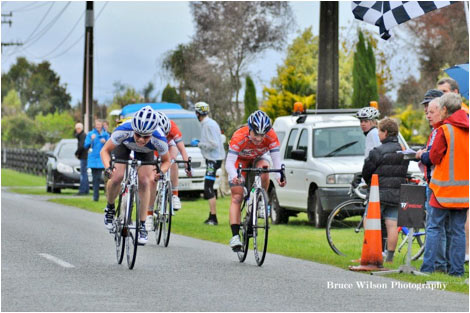 Olivia Podmore wins the Sprint jersey at the Yunca Tour in Southland. She also won two stages along the way.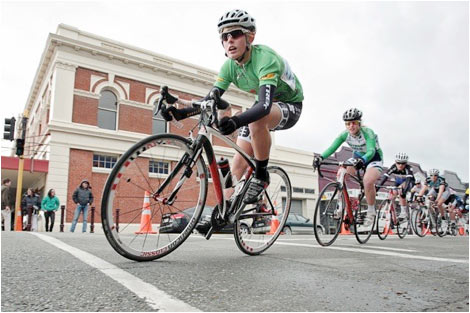 From a five man break that went away on the third lap of four, Brad Hudson wins the Amanda Wilks Cup 80km road race. Stewart Connelly just missed the podium placing 4th.
Sharlotte Lucas is first woman home in the Amanda Wilks Sheild road race.
Carey Wood comes second in the Frank Rose cup 64km road race.
Tessa Jenkins place 2nd overall in the Timaru Tour with a 3rd, 4thand two 2nd's in four of the five stages.
BMX:
Tahlia Hansen wins 6 from 6 races at the Senior Girls' Test Team trials up Wanganui to make the NZ team to Race the Aussies next month. Tahlia will also be the captain of the team.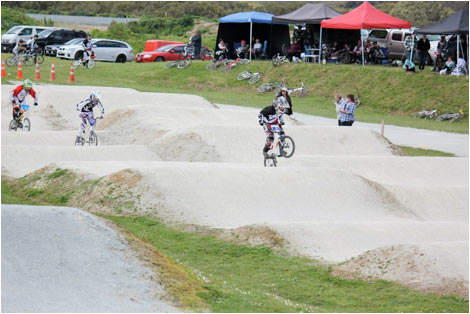 SCHOOLS CYCLING:
The Rangi ruru U20 Team Time Trial girls continued their great season getting 3rd at the National schools cycling championships.
National secondary schools individual championships went outstanding for Emily Wood winning the Hill climb time trial title.
Cuddon Junior tour in Blenheim was a very successful weekend of racing for the 10 person Rangi cycling team, coming away with the:
U20 girls overall win along with the sprint and QOM jerseys
U17 girls overall win and also 2nd place.
U15 girls forth place overall.
Olivia podmore also did awesome winning the u17 sprint and QOM jerseys. Placing third overall.
Schools South Island school championships held back on July 3rd and 4th at Ruapuna race track over a clear crisp two days.
Day one saw the students battle it out in the individual time trial in the morning and the team time trial in the afternoon;
Olivia Podmore won the U16 girls ITT
Tessa Jenkins came 2nd in the U17 girls ITT
Rose Marshall-Lee taking 3rd in the U15 girls ITT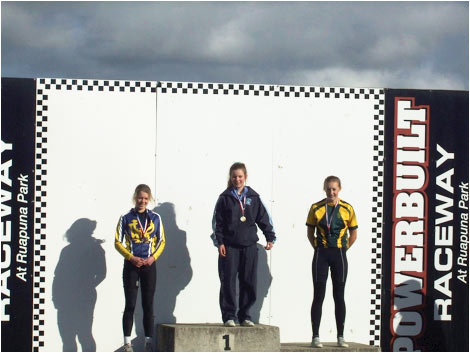 Then in the Team Time Trials the Rangi ruru senior girl's A team of Charlotte Hand, Tessa Jenkins and Gabby Grey won the prestige's open girl's event for the first time in history.
The junior team of Rose Marshall-Lee, Chloe Jenkins and Holly Madien came in 4th.
Day two; was the Road races where we saw Olivia Podmore blast away in the final sprint to win the U16 girls race.
At the Canterbury schools team time trial championships held out in Prebbleton in August, the Rangi Ruru senior girls A team won the Litoff Cup for the first time in history. And the junior team came forth in the Dawe Cup.
PTS ENDURANCE CENTRE
Unfortunately our building at Ferrymead is soon to be Demo'd, so we are all currently working out of a house in St Albans till we find a new permanent premise.
RACES COMING:
| | |
| --- | --- |
| Ashburton to Christchurch | October 13th |
| South Island masters Games in Timaru | October13th |
| MCleans Island 6/12hr MTB race | October 27th |
| Tour of Southland | October 28th |
| Frog Rock MTB race | November 10th |
| Round the Gorges | November 10th |
| Spring Cusher in Hanmer | November 17th |
| Around Lake Taupo | November 24th |