Staff:
MARC PRUTTON – HEAD COACH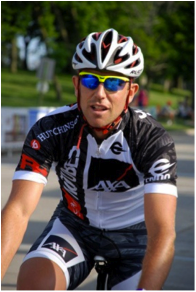 Marc is a full-time professional coach with several years of Elite level and international racing experience on the track and road. After a couple years working part time coaching in Australia Marc came home to Christchurch and started PT SYSTEMS with the aim to help all types of athletes achieve their sporting potential.
Marc holds a Diploma in Sport and Recreation, level 2 coaching certificate from BikeNZ along with various other certificates in the training field.
PAUL MASSEY – KAYAKING INSTRUCTOR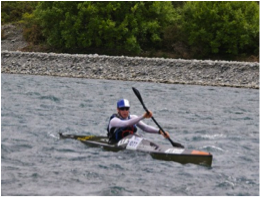 With a wealth of knowledge and over 16 years paddling experience, Paul is one of New Zealand's most respected multi- sport racers. Winning the teams Coast to Coast section an impressive 5 times, the Waimak classic twice and taking the Coast to Coast fastest paddle time three times, he is now keen to pass some of that experience on.
Paul "My philosophy in coaching is based around technique, using a winged paddle correctly and efficiently to travel at the highest possible speed for a long time"
SHARON PRUTTON – MOUNTAIN BIKING COACH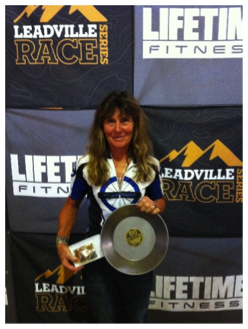 Sharon started off competitively running for the Sumner running club before a friend turned her towards multi-sport which she excelled in, competing in the Coast to Coast over ten times often winning her section. These days Sharon focuses on her biking and apart from a recent X-Terra World championship win you'll find her competing in bike race's all over the place.
Sharon "I just love being active and camaraderie that comes with our sport".
Now with a BikeNZ Level 1 coaching accreditation sharon is helping others improve their fitness and skills.
SEONAIGH CONCHIE – MASSEUSE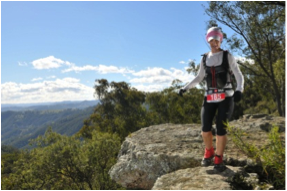 With back ground in a variety of sports from Body building to cycling Seonaigh has now caught the ultra-marathon running bug, competing in different length races around NZ and Australia. Seonaigh comes to us with a Diploma in massage and Aromatherapy, with 14 years' experience.
Michelle Prutton – MASSEUSE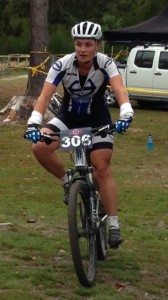 Being surround by Endurance sports her whole life Michelle has spent time competing in all kinds of events from Running races, Mountain Biking, X-Terra and the Spring challenge.
Six months ago Michelle finished her Massage Certificate from the QMBS School of Massage and Yoga and is now helping athletes to keep injury free and in good shape.
LUCY JOHNSTON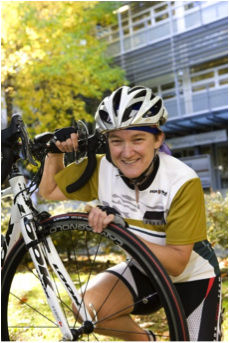 The current Professor of Psychology at the University of Canterbury and Dean of Postgraduate Research, Lucy a former cyclist and triathlete has a lot of experience working with a variety of different sporting teams and individuals including the Canterbury Rugby and Hockey team.
Lucy "To use a sporting metaphor to summarise my approach to working with athletes – I see myself as the training wheels on a bicycle that steady and guide an individual athlete or team while they pursue their goals. I see success as being when the training wheels can be removed, when I am confident that the athlete/team has the skills and tools to successfully follow their goals".
BA (Hons) Experimental Psychology; University of Oxford UK. 1987
PhD Social Psychology, University of Bristol, UK. 1991
MSc Sport and Exercise Psychology, Staffordshire University UK 2011
MAREWA KRAAK – NUTRITIONIST (BAPPSC)
Marewa is a qualified Nutritionist with a Bachelor of Applied Science in Sports and Exercise Nutrition through University of Otago.
Marewa has a vast amount of experience in endurance sports having a rowing background (New Zealand Academy U21 Crew member in 2004). She has recently taken up road cycling and is a member of the Bench Mark Homes Cycling team.
Alongside working with athletes Marewa practises Corporate Nutrition and enjoys the challenge of Nutrition education of children in Schools as part of the Foodstuffs South Islands team.
Fionn Cullinane – Trainer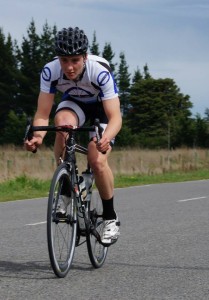 Having bike raced at a elite level on both the road and track here in New Zealand, these days Fionn is concentrating on his studies, training people and dabbling with some triathlon. Having completed his personal Training certificate a couple years ago Fionn is now doing a Bachelor of Applied Science at the Canterbury University.